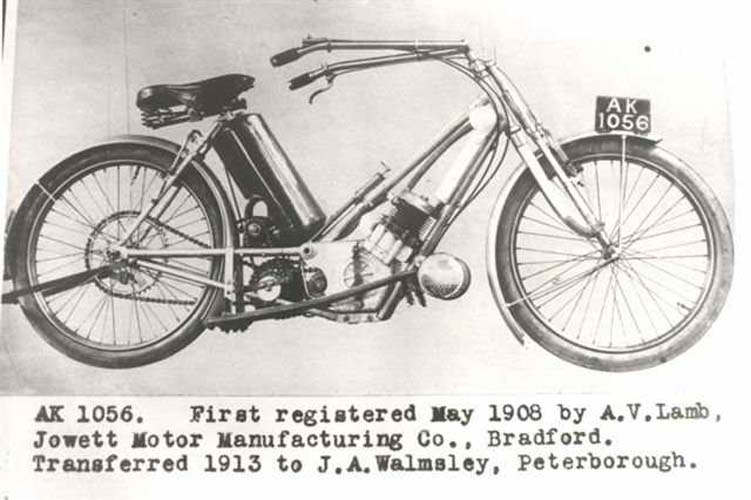 Scott motorcyle 1908
Jowett produced the first Scott motorcycles. They also made engines for other cars, before eventually making and running a prototype complete car for four years.











Tiller steering 1913
6 hp 816 cc (831 cc from 1914)side-valve flat twin water-cooled, 2-seater, 48 produced 1906–1914. Three speed gearbox.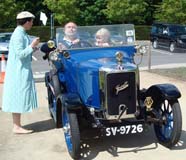 Short 7 1924
7 hp 907 cc side-valve flat twin, 11,444 (inc Long 7) produced 1919–1930, 2-door fabric saloon, 2-door coachbuilt saloon Three speed gearbox. Four wheel brakes from 1930. 84 in (2,100 mm) wheelbase.
Long 7 1930
7 hp 907 cc side-valve flat twin. 11,444 (inc Short 7) produced 1930-36, 102 in (2,600 mm) wheelbase. 12-volt electrics from 1933. Four-speed gearbox from 1934. Twin carburettors on the Weasel. 2-seater, sports tourer, 4-door fabric saloon, Kestrel coachbuilt saloon, Black Prince, Silverdale and Grey Knight de-luxe saloons, Simba tourer, Weasel sports tourer.
Ten 1937
Jowett Ten 1166 cc side-valve flat four, saloon (Jupiter, Jason, Plover and Peregrine), van, 1881 produced 1936–1940, Twin carburettors up to 1937.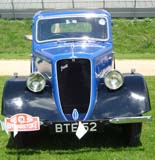 Eight 1937
Jowett Eight 946 cc side-valve flat twin saloon, 2888 produced 1937–1940.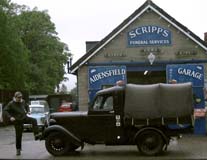 Bradford 1951
Jorma Hihnala from Finland. 1005 cc side-valve flat twin, light truck, van and utility. Three speed gearbox. 38,241 produced 1946–1953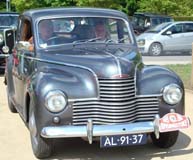 Javelin 1952
Jowett Javelin 1486 cc overhead-valve flat four saloon, 23,307 produced 1947-1953, Class win, 1949 Monte Carlo Rally. Class win, 1949 Spa 24-hours race. Outright win, 1953 International Tulip Rally. Class win, 1952 and 1953 RAC Rally .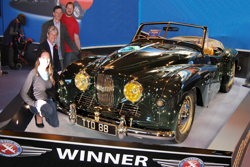 Jupiter SC 1954
Jowett Jupiter 1486 cc overhead-valve flat four convertible, 900 produced 1950–1954. Tubular semi-space frame, hydraulic brakes. Class-winner at 1950 24 Hours of Le Mans in its first race. Also, outright win of the 1951 Lisbon International Rally and class win at Le Mans in 1951.
Jowett R1 1952
In 1952 the sports-racing variant Jupiter type R1 won its class at Le Mans.
Jowett R4 1953
1486 cc overhead-valve flat four sports, 3 produced 1953. Body fabric reinforced plastic. Never reached production. Top speed 100 mph (160 km/h)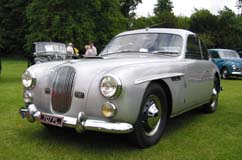 Coachbuilt Farina
Some 67 Jupiter supplied as chassis to independent coach builders such as Pininfarina, Ghia Suisse, E. D. Abbott Ltd, Harold Radford.